​Artist Statement
​My project is a putt-putt course for the block party it took a little pit of time to plan then to actually make and design . The principles my group and I used was just cardboard of course for the putt-putt course and tape for mostly the taj maahal. We also used wood to build the putt-putt course around and we used boxes to build inside the putt-putt course and large pieces of paper to glue on and paint over.My goals as an artist was to make something that I enjoy doing even if it takes me hours or even weeks to do. Plus I also I wanted to do something that would challenge me so I can test myself and make myself grow throughout the semester of my art class.

Hello my name is Megan E. I am 15 and a sophomore that attends Vernon Malone early college and is in Art 2 Design class.
Powered by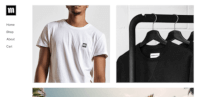 Create your own unique website with customizable templates.